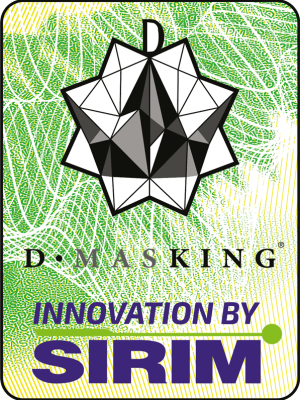 DSR MUSANG KING INTEGRATED TRACKING SYSTEM WITH SIRIM STV

DSR is the first integrated Orchard to Consumer Durian Company in Malaysia with the development of DSR Musang King Integrated Tracking System with SIRIM STV.
This DSR -SIRIM Musang King Durian Standard is equipped with:


Traceability via RFID Technology
Smart Packaging with QR Code
Integration of IOT
Orchard To Consumer Digital Transformation
Certified Food Safety & Security

These creates a full value chain which reduces unnecessary wastages, eliminating middle line operations, resulting in higher efficiency, higher quality products, lowering costs and providing affordable prices and safe to consume durians for all. Thus, this creates the real Musang King Durian standard and positioning the King of Fruits as the true Malaysia Icon.


SCANNING PREMIUM SIRIM QR CODE STICKERS

SIRIM QR CODE STICKERS (SAMPLES)

CHARATERISTICS OF DSR MUSANG KING DURIAN
| | | |
| --- | --- | --- |
| | Characteristics | Descriptions |
| | Shape (Figure 1) | Ovate |
| | Skin colour (Figure 2) | Green (low land produce) or brownish green (highland produce) |
| | Fruit skin (Figure 3) | Wrinked and aged skin (> 20 years old tree) |
| | Flesh (Figure 4) | Thick and golden yellow |
| | Taste | Creamy, sweet and slightly bitter |
| | Special characteristic (Figure 5) | Starfish shape located at the bottom of the fruit |
| | Thorn (Figure 3) | Quite large, moderately short and pyramid-shaped |
| | Seed (Figure 6) | Flat and tiny |
| | Circle at the base of the peduncle (Figure 7) | Clearly visible and less thorny |