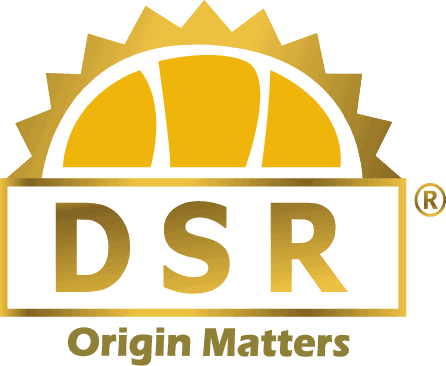 DSR stands for 'Durian Sudah Runtuh' –
literally denoting a ripe durian and a Malay euphemism for windfall earnings.
Established in 2017 as a small durian orchard of 3.4 acres in Raub, Pahang. In just a few years, DSR expanded its durian plantation to encompass over 3,800 durian trees, of which 350 durian trees are over 25 years old. 65 acres of fully matured Musang King durian orchards has been awarded MyGAP certification.
About
SYNERGY BETWEEN SIRIM GROUP OF COMPANIES & DSR TAIKO BERHAD; HOLISTIC BUSINESS SOLUTIONS FROM ORCHARD TO CONSUMER O2C) OF MUSANG KING DURIANS.
We are Certified Growers. Our durian products are endorsed.
Certified Food Safety & Security and Orchard Management through MyGap
Launched DSR Musang King Durian Standard
Traceability via RFID Technology (MKITS)
Smart Packaging with QR Code
Integration of IoT
Obtaining Hazard Analysis and Critical Control Point (HACCP) certification
Orchard-To-Consumer Digital Transformation
Good Manufacturing Practices (GMP)
Halal assurance system
ISO 22000:2005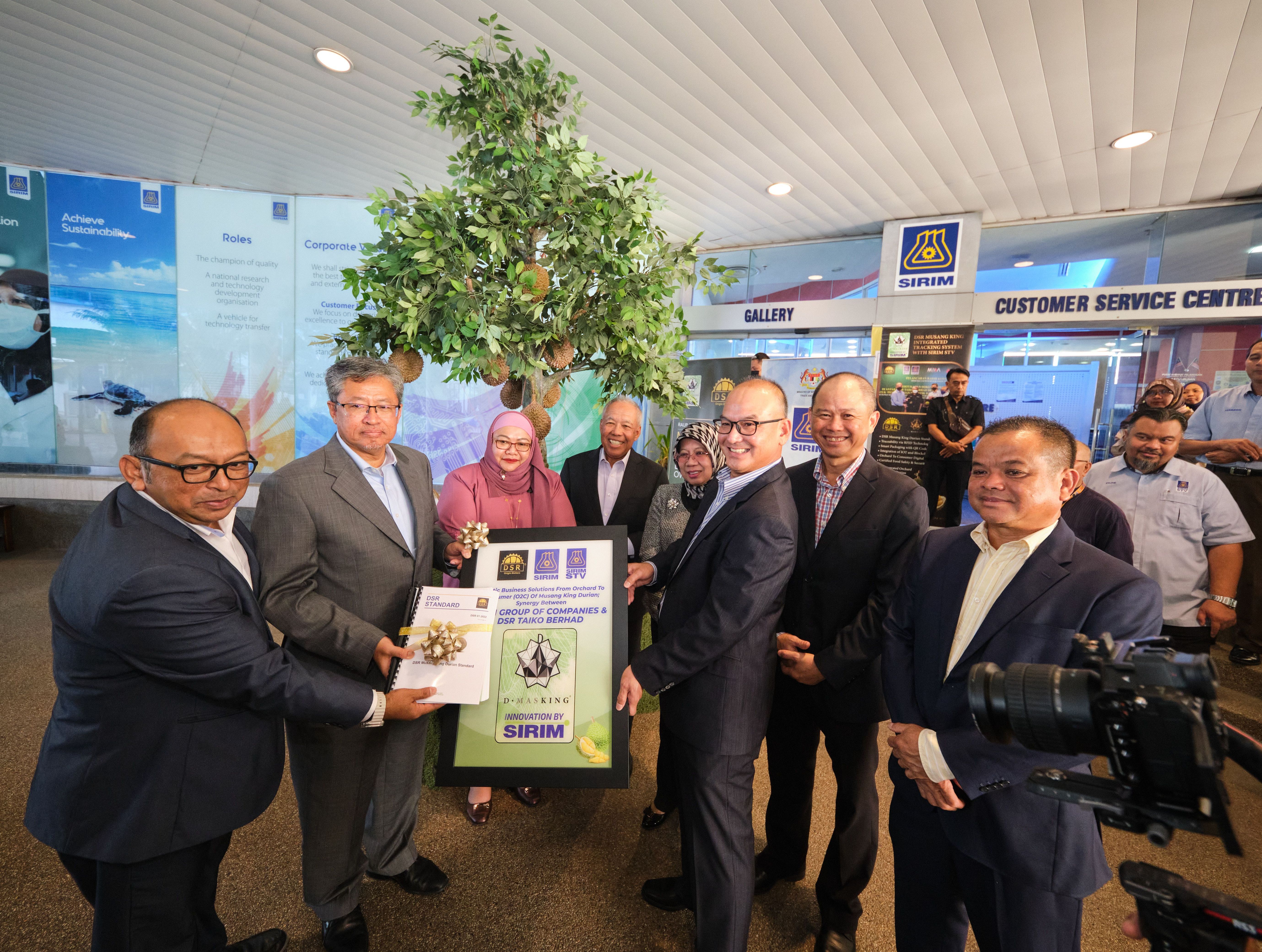 about
Musang King Integrated Tracking System or MKITS

A tracking system by SIRIM STV IoT is implemented, where the durian fruits are traceable to their orchard's location, altitude, age of trees, type, harvest date, packaging date and delivery are recorded. The system and big data ensure effective monitoring along the production process.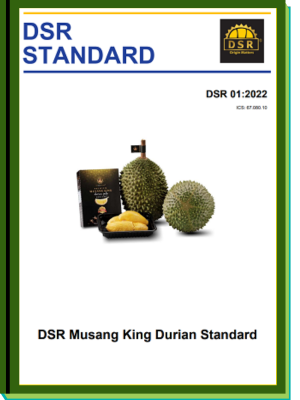 DSR Standard
DSR Musang King Durian Standard
"We are pleased to assist DSR in pioneering industry standard for Musang King Durian to raise the industry benchmarks for Musang King plantations and businesses in Malaysia. The important of the industry standard as the backbone of technology adoption on Musang King Integrated Tracking System or MKITS, ie. traceability from farm to consumer."
- DATO' INDERA DR HJ AHMAD SABIRIN ARSHAD
President and Group Chief Executive Officer
SIRIM BERHAD

Download here: DSR 01:2022 - DSR Musang King Durian Standard

DSR TAIKO BERHAD LISTED ON LEAP MARKET ON BURSA – 6 JULY 2022
DSR Taiko Berhad is a Malaysia-based company, which is engaged in the business of investment holding and the provision of management services. The Company is an integrated durian producer which specializes in the full spectrum of the durian agribusiness value chain, from upstream durian plantation to downstream activities.

The Company's segments include plantation segment, which is involved in cultivation and harvesting of DSR durians; retail and manufacturing segment, which is engaged in retailing of fresh durians and the development, production and distribution of D.Masking durian-based products. Its subsidiaries include DSR Fruits Sdn. Bhd., which is principally engaged in the business of cultivation, harvesting of fruits and retails sales of fruits; DSR Daily Fresh Sdn.Bhd., which is focused on the business of operating specialty cafe or restaurants selling durian-related meals, beverages, desserts and local authentic food and sell fresh durians, local fruits and produce.
EXPO 2022 DUBAI
DSR has been invited as part of the Malaysian Pavilion at World Expo to be held in Dubai early 2022. As proud Malaysians, it is our responsibility to showcase the unique and distinct Malaysian Musang King durians onto the global stage.