Fresh durians

All-year supply

D.MasKing durian specialty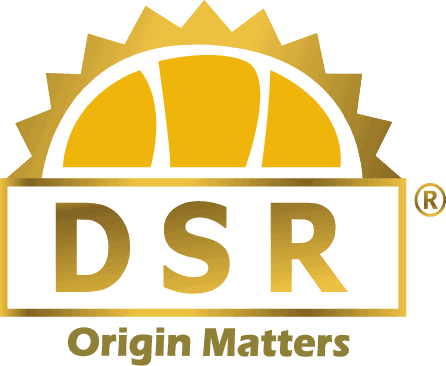 DSR stands for 'Durian Sudah Runtuh' –
literally denoting a ripe durian and a Malay euphemism for windfall earnings.
Established in 2017 as a small durian orchard of 3.4 acres in Raub, Pahang. In just a few years, DSR expanded its durian plantation to encompass over 3,800 durian trees, of which majority are authentic Raub Musang King durians and having 350 old durian trees which are over 25 years old. DSR is also experienced in durian orchard management and production of downstream durian products.
ABOUT
dsr group and daily fresh partnership
DSR's values clearly align with Daily Fresh, and we share a vision of developing Malaysia's upstream-to-downstream durian market. We are confident that this partnership will bear fruit, combining DSR's experience in durian orchard management and reliable supply of authentic Raub Musang King durians with Daily Fresh product development expertise and nationwide network.

All products produced by Daily Fresh are Halal certified by JAKIM and it is also an ISO 22000:2005, GMP and HACCP certified company with strict monitoring procedures on various aspects of food quality and safety standards, ensuring to deliver superior quality products to consumers.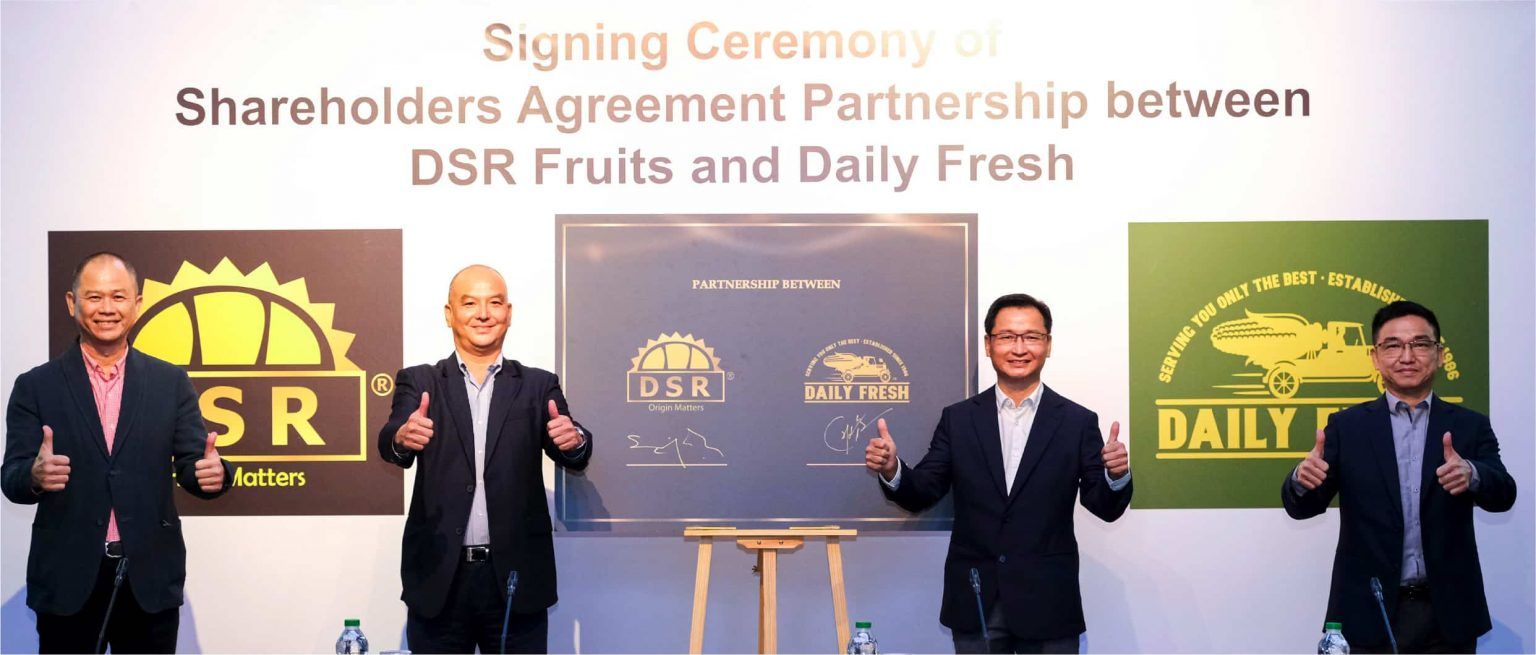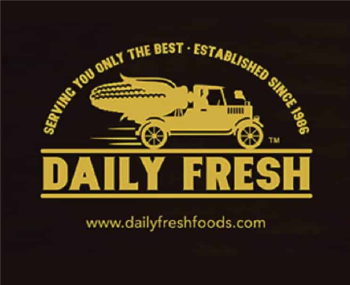 about
DAILY FRESH
Daily Fresh
is a proudly home grown, having amassed over 20 years of experience in manufacturing grew leaps and bounds to increase its footprint to include over 1,600 franchise retail outlets in 16 countries including Malaysia.
DSR TAIKO BERHAD LISTED ON LEAP MARKET ON BURSA – 6 JULY 2022
DSR Taiko Berhad is a Malaysia-based company, which is engaged in the business of investment holding and the provision of management services. The Company is an integrated durian producer which specializes in the full spectrum of the durian agribusiness value chain, from upstream durian plantation to downstream activities.

The Company's segments include plantation segment, which is involved in cultivation and harvesting of DSR durians; retail and manufacturing segment, which is engaged in retailing of fresh durians and the development, production and distribution of D.Masking durian-based products. Its subsidiaries include DSR Fruits Sdn. Bhd., which is principally engaged in the business of cultivation, harvesting of fruits and retails sales of fruits; DSR Daily Fresh Sdn.Bhd., which is focused on the business of operating specialty cafe or restaurants selling durian-related meals, beverages, desserts and local authentic food and sell fresh durians, local fruits and produce.
EXPO 2022 DUBAI
DSR has been invited as part of the Malaysian Pavilion at World Expo to be held in Dubai early 2022. As proud Malaysians, it is our responsibility to showcase the unique and distinct Malaysian Musang King durians onto the global stage.